Autumn is finally here in Hong Kong and it's nice with the much drier and cooler mornings and evenings. Great weather to relax in especially after a long week at work with family and friends for a Cosy Friday, where you can simply stay in and cook up something easy, fun and comforting. And Tex-Mex is certainly one of them!
We love having Tex-Mex, so much so we decided to have a party with our team recently. Not only that it's such a quick and easy meal to prepare but it's also so much fun when you can mix and match with whatever toppings you like depending on your mood and taste buds. Definitely a crowd pleaser especially when you can enjoy it over a few shots of tequila, too!
Why not treat yourself to a nice Cosy Friday sometime and enjoy it with your loved ones?
---
Product of the month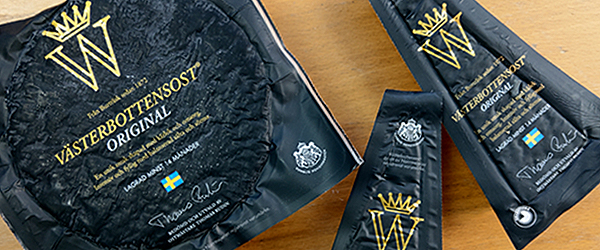 There truly isn't a better time to enjoy something nice and comforting in this cooler weather. And cheese is definitely on top of the list.
Known for being one of the oldest cheese in Sweden, Västerbottensost is well-loved amongst Swedish professional chefs and households. It was first produced in 1872 in Burträsk and has a unique taste that is characterised by salty, fruity and sour flavours, perfect to be enjoyed as it is, served on a cheese platter with wine, on tacos, adding to salads and even cooked in pies.
Västerbottensost was appointed as a Royal Purveyor almost 30 years ago, and continues to uphold its good reputation of Swedish quality produce.
Västerbottensost is aged at least 14 months, available in –

Whole wheel 18 Kg
Mittbitt (heart) 1Kg
Shredded 150g
Sliced 120g, 500g
It also comes in an exclusively limited edition of aged at least 24 months, contact us for more details!
Did you know? Västerbottensost has been served at many royal celebrations and Nobel banquets since 1990!
---
From our kitchen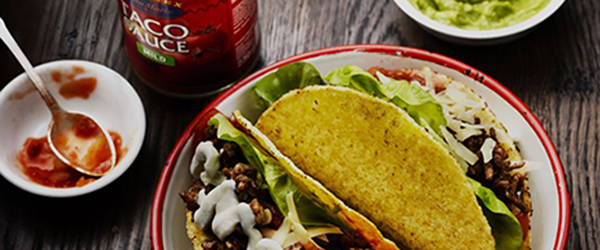 Traditional Beef Tacos – Serves 4
Ingredients
1 Taco kit
1 sachet Santa Maria Taco Spice Mix
400g minced beef
1 tsp olive oil
Grated cheddar cheese
½ head of lettuce, shredded
Pitted black olives
Diced cucumber
Diced pineapple pieces
Salsa
4 Tomatoes, diced
½ Red onion, diced
Guacamole
2 ripe avocados
½ lime, juiced
Cooking method
1. Fry the minced beef and add the Taco Seasoning Mix and water. Bring to the boil, cover and simmer for 20 mins.
2. Heat the Taco Shells in the oven for 2-3 minutes.
3. Mesh the avocados and add in lime juice. Mix well.
4. Fill the warm Taco Shells with the beef, lettuce, cucumber, pineapple pieces, olives, cheese and Salsa, a dollop of Guacamole. Smaklig måltid!
---
Happenings
October has been a busy month for us and here are the highlights of the events we had taken part in –
17-19 Oct – 24th Macao International Trade & Investment Fair

It was our first time exhibiting at the MIF and had received much praises for the variety we had brought over to Macao.
We featured some of Nordic's best, including Swedish cheese Västerbottensost and Falbydens, fresh edible flowers from Mimi Kotipelto Garden, Taiga Chocolate that comes with a Nordic twist and Dafgårds Swedish meatballs for making quick and healthy meals at home.
---
18 Oct – 17 Nov World Cultures Festival

We provided catering service at the Opening event to "The Nordics" with Rye House at the Hong Kong Cultural Centre, where a wonderful range of quality Nordic drinks and finger food were served, including Scandinavian devilled eggs, smoked reindeer carpaccio and Karelian pastries.

The highlight of the evening saw impressed guests sampling our signature Swedish Sandwich Cake, made with freshly air-flown Swedish ingredients, such as smoked salmon, shrimps and caviar. Read more >
---
27 Oct – Whiskers N Paws Halloween Party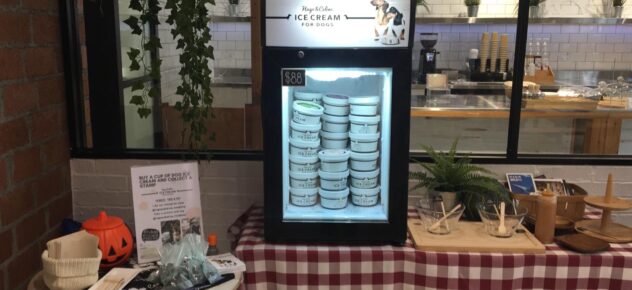 It is one of our goals to always give back to the community and we are proud to have supported the Whiskers N Paws X HKDR Halloween Party.
Besides getting dressed up for the event, the furry friends were treated with our mouthwatering Hugo & Celine Ice cream for dogs. The party was also a great opportunity where dogs from HKDR got adopted and went to their fur-ever homes.
---
UPCOMING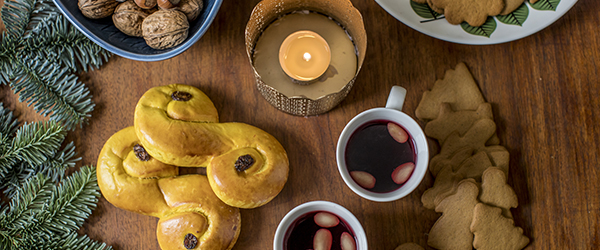 7-9 November Wine & Spirit Fair 2019
We are excited to be partnering Sav at this year's Wine Spirit Fair at HKCEC. Come visit us and sample this amazing taste from the North – at 3C-E08 in Hall 3!
---
We have started gearing up for Christmas and lots of exciting things happening soon! Stay tuned for our next updates in November!