Christmas is a very special time of the year, when family and friends gather over good food and drinks, to celebrate the end of the year but also heading off together to make the new year memorable.
I love upholding the Swedish Christmas traditions and have always enjoyed baking peppakakor with my children when they were young. Time and time again, it would be the utmost challenge to build a better gingerbread house each year by putting on different patterns of icing and lollies for the decorations.
My all time favourite would be making the Christmas ham that my entire family enjoys, and we'd all love a glass of two of good warm glögg and Julmust for the young ones.
I hope you have had a chance to visit us at the Finnish Christmas Market and Swedish Winter the last two weekends, that gave you wonderful present ideas for your loved ones!
I wish you all a very Happy Christmas and a wonderful New Years!
Hejdå
Per
---
PEAR & CARROT BROUGHT ON DELIGHTFUL SWEDISH CHRISTMAS CELEBRATIONS TO HONG KONG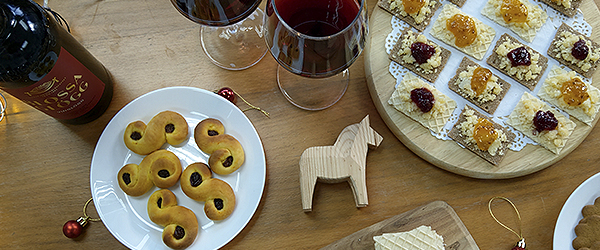 We are delighted to have brought on the magical touch of Swedish Christmas celebrations to Hong Kong through a string of events over the past week.
It has always been our mission at Pear & Carrot to promote a quality and tasty Swedish experience to all. A selected range of Nordic delicacies were handpicked for tasting at City'Super for the "Nordic Week" on 11-15 December, including the king of cheese – Västerbottensost, August Berries wines that are produced in the world's northernmost winery and traditional Swedish refreshments, great to be enjoyed during the festive seasons.
---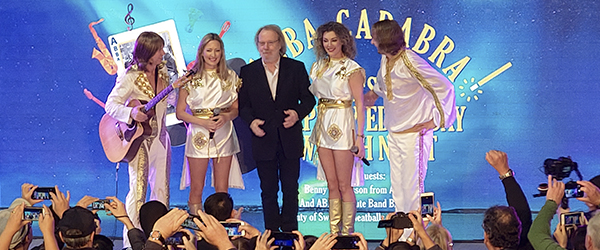 We had brought on the fun of partying to the Swedish Happy Wednesday @Happy Valley Racecourse on 11 December. The crowed got to enjoy Swedish craft beers provided by Pear & Carrot while experiencing the excitement of horse racing and live music paying tribute to ABBA.
Many of them had the opportunity to meet ABBA's Benny Andersson as he joined the Swedish Consul General, Helen Storm in presenting the trophies to the winners of the "Swedish Cup" on the evening.
---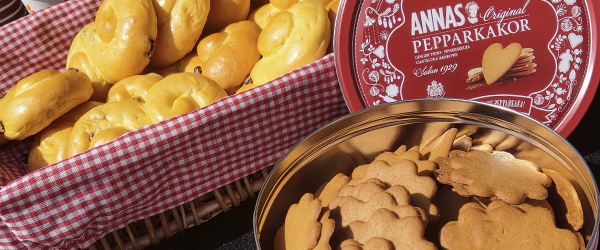 We also had a lot of fun in making the jolly season even more magical by serving up the most delectable Swedish Christmas delights at the Swedish Winter on 13-15 December.
As the official partner to the event, Pear & Carrot served up a delectable variety of Swedish goodness, including warm mulled wine, craft beer, Christmas wraps, saffron buns, gingerbread cookies and traditional Swedish meatballs. The market received much positive praises from the attendees for being able to experience the true taste of Sweden.
We will be providing mixed lollies to be enjoyed at the K11 Movies Lördagsgodis on 21 December as one of the final events of the Swedish Winter.
---
IT'S TIME TO CELEBRATE!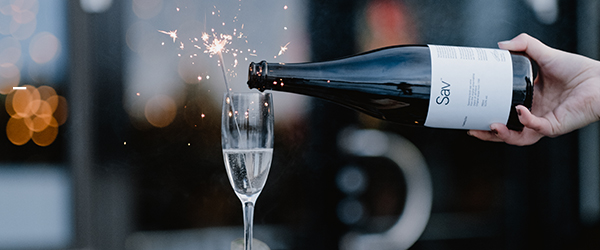 We know sometimes we can get overwhelmed with deciding what's best to have during this festive season, and we have come up with the Top 5 Must-Haves and Top 5 Pleasant Surprises that will help you to decide easier!
Top 5 Must-Haves
Check out our list of "Must-Haves" and make this Christmas delightful with a touch of Swedish magic –
1. Blossa Glögg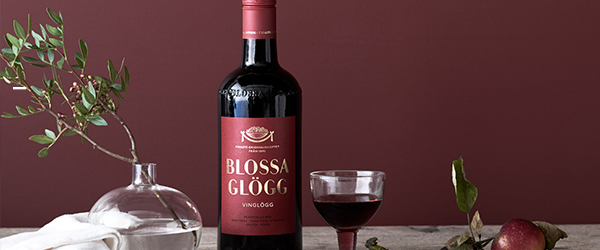 What's better to enjoy than some warm mulled wine after the scrumptious Christmas feast?
Blossa Glögg simply sets the standard of what mulled wine should be! It is still made based on their original recipe from 1895, composed of quality wine mixed with aged spice macerate made of spices such as cinnamon, cloves, cardamon, ginger and citrus. Guaranteed to give you the sweetest memories this Christmas!
---
2. Kyrö Gin & Tonic set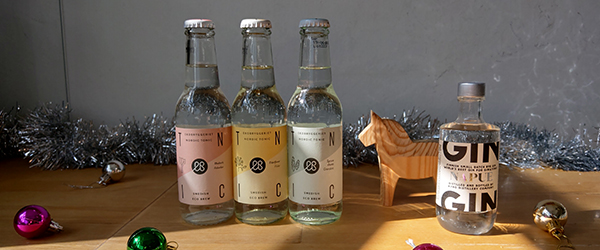 Bring on the fun and bring on the G&T! Kyrö Napue Gin is produced in the world's northernmost gin and whisky distillery in Isokyrö, using 100% Finnish rye that has a more intense flavour that will definitely impress the tastebuds.
We know time is always tight when we are all busy rounding up the year and this is why we have the best G&T ready for you – Kyrö Gin + Ekobryggeriet tonics, made with natural and organic ingredients for the best flavours – which also makes a great gift set for your loved ones!
---
3. Laplandia Vodka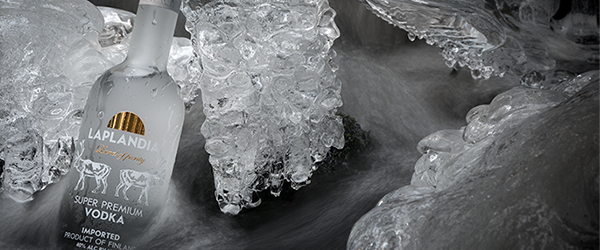 The undisputed smoothness and purity taste of Laplandia is produced by using soft groundwater of Lake Hirsijärvi with seven-times-distilled high grade wheat spirit and tiny drops of natural honey, making it suitable for the most sensitive of tongues.
Besides the Super Premium Vodka, it also comes in a range of forest delights where Finnish wild berries and forest ingredients are blended in without sugar or additives to create astonishing palatable and refreshing tastes.
Laplandia comes in a variety of flavours, including the Super Premium (original), Eclipse (mildly sweetened with Xylitol), Bilberry and our favourite, the Espresso Shot, absolutely perfect for those who love both vodka and coffee.
---
4. Västerbottensost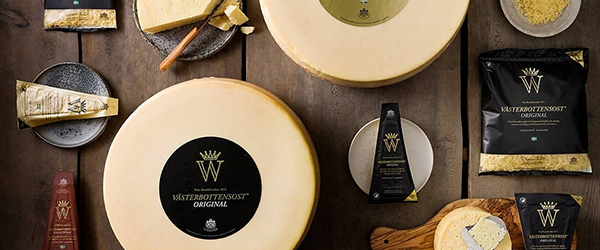 Needless to say, Västerbotten is the cheese we all should have this Christmas. Regarded as the king of cheese, Västerbotten is one of the oldest cheese in Sweden that has a good balance of salty, fruity and sour flavours. Excellent to be enjoyed as it is, made into appetisers, added into salads or served on a cheese platter with wine.
---
5. Swedish meatballs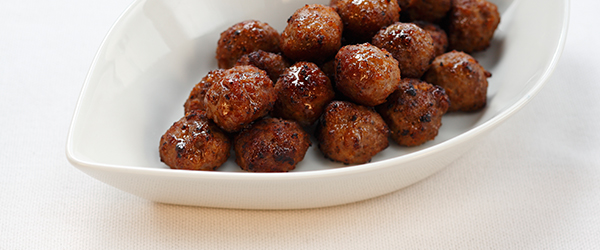 This classic Swedish dish is a must-have for any Nordic Christmas parties! They are delicious and super easy to make, anyone wanting to add a touch of Sweden to their parties can do so with much ease!
---
Top 5 Pleasant Surprises!
We are sure no one would want another boring Christmas party again this year, so let's bring on the fun and surprises! We have handpicked the Top 5 choices that have wowed our tastebuds and we are sure they will impress yours, too!
1. Gustav Dill Vodka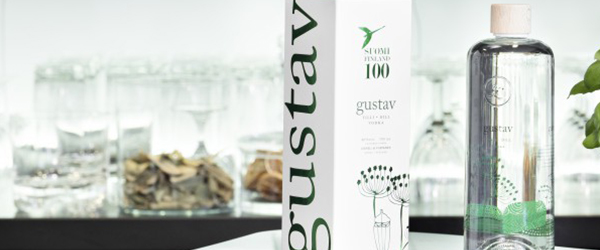 Dill isn't always everyone's favourite but this award winning vodka certainly has a lot to offer the palate. For the Gustav Dill Vodka fresh dill is infused into the vodka in the making process and provides a dryish, slightly spicy yet smooth rounded up with the sweet and fresh taste of the dill. Great to be enjoyed chilled, as it is or mixed in with cocktails and paired with smoked salmon and seafood platter.
---
2. Mackmyra Single Malt Whisky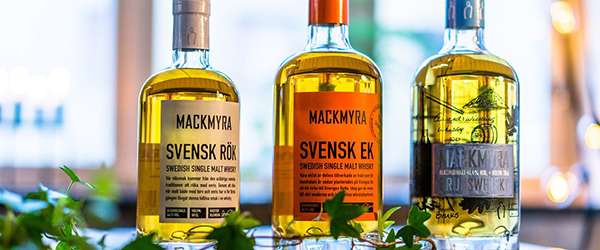 The Mackmyra Single Malt Whisky is an artisanal single malt whisky made from only Swedish ingredients. We have three flavours from the core range – Brukswhisky, Svensk Ek and Svensk Rök.
These whiskies have the right flavours and aroma to let you into a quiet moment, just right to settle you in the mood for a D&M conversation.
Brukswhisky
Brukswhisky is an exciting, well-balanced whisky, created to be enjoyed on any occasion. The whisky has a light, fruity character with notes of butterscotch, pear drop, liquorice and citrus.
Svensk Ek
The Svensk Ek comes with a spicy character giving notes of sandalwood, dried ginger, black pepper, roasted oak barrel and herbs. The spicy characteristics are complemented by fruity undertones with hints of vanilla and toffee from oak barrels, previously used to age Bourbon.
Svensk Rök
With a unique smoky taste, the Svensk Rök has a dry and smoky aromas with light tobacco leaves and herbs is balanced with a slight mineral saltiness and anise and green fruit.
---
3. Sav Sparkling 2012 Reserve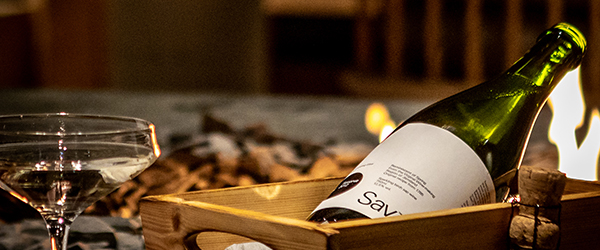 Sav is a sparkling wine produced in Sweden without the use of grapes, from a recipe dated back to 1785.
The Sav Sparkling 2012 Reserve is an exclusive sparkling birch wine, produced by first reducing the Birch sap to provide a bolder flavour and then fermenting the sap by traditional methods to produce the delicate bubbles. The birch sap and is then fermented on the lees for up to 7 years.
It has an elegant metallic wooden flavour yet leaving a refreshing and comforting aftertaste. Perfect to pair with sushi, oysters, smoked fish, goose liver and dark chocolate.
---
4. August Berries Cloudberry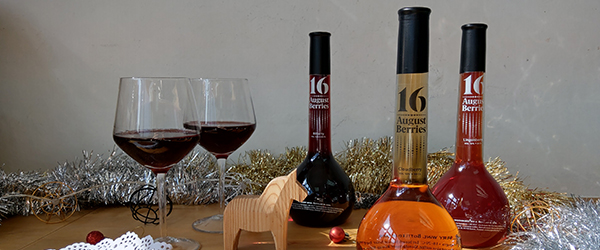 Produced at one of the northernmost wineries located just 80km from the polar circle in Finnish Lapland, the berries to make the August Berries are all handpicked from the wilderness every August, fermented and produced that preserves only the true colours, tastes and sweetness of the fruit.
The range come in three distinctive and mouth-watering Nordic flavours of Lingonberry, Bilberry and Cloudberry. The Cloudberry wine has caught our tastebuds by surprise. After letting breathe for an hour, the wine is smooth and aromatic with layers of refreshing and sweet tastes of the berries. Serve chilled as social wine or dessert wine!
---
5. Taiga Chocolate – Christmas Chocolate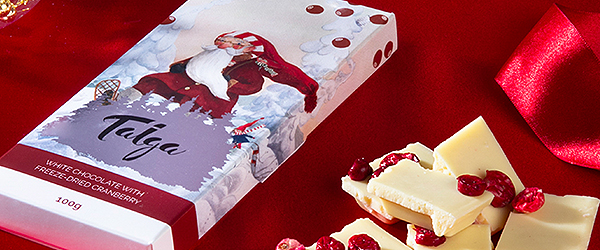 Taiga Chocolate combines the wonderful beauty, purity and sensitivity of Arctic nature with nutrients and antioxidants in their range of chocolate.
The award-winning chocolate has produced a Christmas chocolate that comes with the flawless combination of luscious and creamy white chocolate and tangy freeze-dried Nordic cranberries, guaranteed to immersed our tastebuds with the Christmas spirit.
For a limited time, a special Christmas pack is available that includes the Christmas Chocolate with the book "I am Santa Claus", beautifully written by Heli Thorén and illustrated by Silja-Maria Wihersaar, making it the right gift for someone special!
---
We hope you have liked the list we had curated for you. If you would like to purchase any products from the list you can buy them from our Swedish Shop Sverigeshoppen in Tsim Sha Tsui or online. Hurry Christmas is only a few days away!
Wishing you all a blessed Christmas and a very Happy New Year! See you in 2020!