Almost through July and soon entering August, the summer of 2020 has offered unseasonably warm weather in June, both in Hong Kong and Sweden. People have taken the opportunity to enjoy the sun, celebrated midsummer and devoted time with family and friends a little bit extra this summer, in light of a challenging year.
It is always a great idea to spend quality time with family and friends over good food and drinks, however, when we are no longer able to come together as before, we have to look for other alternatives. Zoom or Skype dinners with a little bit of imagination have allowed people to enjoy the best of food and drinks and at the same time adhere to social distancing guidelines. We wish that people can enjoy more of Swedish summer food, therefore, we have selected a few Nordic products that we think will work great to the crayfish party this summer to be enjoyed out in the sun with family and friends!
For this month we are featuring the news that Västerbottens cheese is now available at Feather & Bone in Hong Kong – the very popular cheese with a distinct favour.
Stay safe and stay healthy and enjoy the rest of the summer!
Cheers, Per
---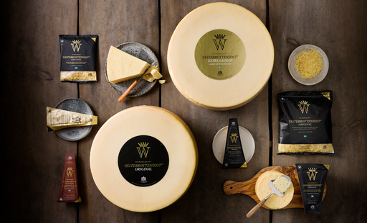 Västerbottensost® has been one of Sweden's most popular cheeses for centuries, it is a recurring cheese in many recipes and can be used in pies, tarts, pizza and on hard bread. With its distinct flavor and powerful aromatic aroma, Västerbottensost® has proven to be a highly successful concept both in Sweden and worldwide. We are therefore happy to announce that this cheese is now available at Feather & Bone in Hong Kong.
You may find the address to all three locations on their webpage, to read more about about the cheese, visit our webpage READ MORE >
---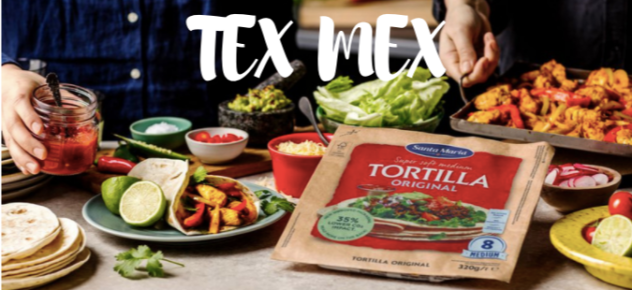 PRODUCT OF THE MONTH
– Tex Mex series from Santa Maria –
Swedish practice of "fredagsmys", or cosy-Friday, has become something of a mandatory event of the week. The taco kits from Santa Maria are delicious and convenient to fill with different ingredients such as corn, salad, onion and heavily spiced ground beef. To top it up, a mix of chips and nachos, to be eaten straight up or baked in the oven with cheese and toppings such as jalapeños, onions and black olives will satisfy even the picky eater! Everyone gets to have the fun of mixing and matching their tacos with whichever topping they prefer, leaving everyone totally satisfied!

When it comes to dips and sauces, these come in a wide range of flavours and spices to top up the taco. Santa Maria Spice Mix is available in different essences to go with Fajita, Enchiladas, Chicken or Fish Taco. In addition, salsa, green jalapeño and guacamole are other examples of sauces to spice up any Taco, Tortilla or Pizza. Enjoy!
---
CRAYFISH SEASON STARTING
FROM OUR KITCHEN
Do not forget the accessories to the crayfish party! A real crayfish party is nothing without party hats, gaily coloured paper lanterns and ribbons. Tablecloths and colourful plates are also necessary to get into the right vibe. In other words, the party becomes a little bit more fun when you drink snaps in funny hats in the shapes of cones with colorful print. You may find all your accessories at Sverigeshoppen, stop by and visit us at
Unit 523, 5/F, Star House, No.3 Salisbury Road Tsim Sha Tsui! Let the feast begin!
VISIT SVERIGESHOPPEN'S CRAYFISH WEBSITE>
Impress your party guests with homemade guacamole to go with the Taco – delicious and healthy!
We will provide you with an easy and quick recipe. Gently mash 2 avocados and mix with half a jar of Santa Maria Taco Sauce (hot, medium or mild). Add Santa Maria Dip Mix Guacamole. For extra spice, add 1-2 garlic cloves. Cover the guacamole and let it set for 5-10 minutes. To make the guacamole extra creamy, add 150 ml creme fresh or sour cream.
Enjoy!
---
ALL YOU NEED TO YOUR CRAYFISH PARTY
August month is synonymous with the crayfish season in Sweden. Every year on the first Wednesday in August, Swedes get together with family or friends to celebrate. However, crayfish parties have become so popular that it is now celebrated throughout the month and many times. It is a unique traditional holiday that occurs over multiple weeks, rather than on a dedicated day. Friends and family come together to look back at summer memories and enjoy the summer's final heatwave that August brings!

To get into the right feeling, gather your friends, decorate your space with lanterns and ribbons, pour the snaps and indulge in freshly dill-seasoned crayfish.
We don't think that living abroad should stop you from throwing a traditional crayfish party, therefore, we have collected everything you need for your crayfish party this summer.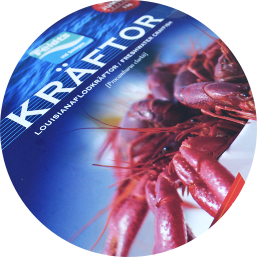 First and foremost, the most important ingredient on the table is, of course, crayfish. Feldts Crayfish 1 Kg is cooked in water, crown dill, salt and sugar, for the absolute best taste, let it thaw in the refrigerator for 36-48 hours. You may find Feldts crayfish at Mr Meatball, you can choose to shop directly online and have it delivered to your door or stop by and visit us at 105 Ki Lung Street, Prince Edward. Enjoy! SHOP HERE>
When it comes to drinks on the table, the classic snaps is a must to the crayfish party! O.P. Anderson Aquavit is one of the oldest Swedish Aquavit brands, established in 1891. This Aquavit is flavoured with caraway, aniseed and fennel, the spices are distilled to capture the flavours and the distillate is matured for eight months in oak barrels. READ MORE HERE>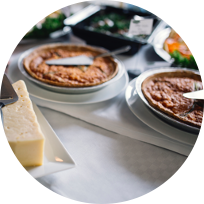 Add some Västerbottensostpaj (Västerbotten cheese pie) to the table to make the food more filling! Västerbottenost® is served all year-round, but it is especially popular at crayfish parties. You can add different ingredients to your pie, either you keep it sim ple and fill the pie with Västerbotten cheese which adds a very distinct character to the pie or you may add chanterelles and top it up with Kalix Löjrom.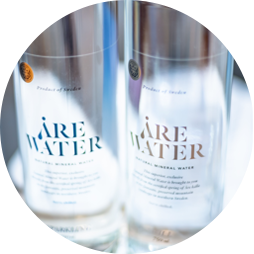 Keep yourself hydrated throughout the evening with Åre Water. Åre Water is a supremium mineral water from Åre and has been given a seal of approval labelled "Superior", meaning very low content of nitrates. The landscape and environment in northern Sweden create an ideal place where nature naturally filters the water, producing top quality mineral water.
---

MR MEATBALL – A NEW SWEDISH STORE IN TOWN
After almost one year of hard work, planning, renovation and purchasing the first store, we have finally opened the doors to Mr Meatball in Prince Edward on 105 Ki Lung Street, 太子,基隆街105號,地下.

Mr Meatball is first and foremost an e-commerce store, that offers the best of Swedish quality food and brands, with a focus on raw materials and ready-made food of the highest quality, including plant-based products, food from the sea and meat products.

With some of the most prominent brands in the Swedish food industry, such as SIA Ice Cream, Gorbys, Aviko, Feldts, Garant, Lindströms, Felix, Eldorado, Dafgards, Frödinge, Guldfågeln, SCAN and Kronfågel, Mr Meatball strives to capture the culinary creativity of the Hong Kong food consumers. VISIT MR MEATBALL'S WEBSITE>
---
If you require any further information about our brands, please do not hesitate to contact us. Have a lovely summer ahead!