Kung Hei Fat Choi!
The Chinese New Year is fast approaching and it is always a great time to spend quality time with family and friends over good food and drinks. We have selected a few Nordic products that we think would work great to put a tasty Nordic twist to your Chinese New Year gathering!
This year is the Year of the Rat and the rat represents great strength, agility and adaptability to getting what needs to be done necessary to accomplish your goals.
One of those goals that should never be compromised is the upkeep of our teeth and oral hygiene. For this month we are featuring another fantastic brand we bring in to Hong Kong – the Humble Brush. Find out how they offer so much more than just keeping you teeth healthy and clean.
Hope you all will enjoy the celebrations, stay healthy and have a wonderful Chinese New Year!
Cheers
Per
---
CELEBRATE THIS CHINESE YEAR WITH A NORDIC DIFFERENCE
The Chinese New Year is a time where family and close friends usually gather together over delicious meals to mark the end of year and a wonderful start to the new year. Why not mix in some Nordic flavours to make this traditional festival more fun?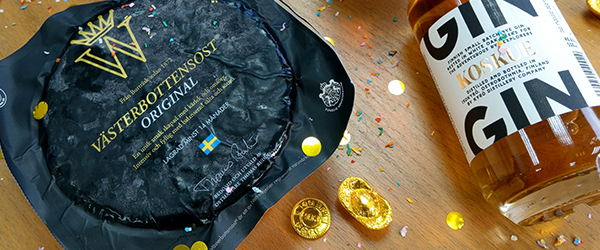 Västerbotten Cheese has a well-loved cheese in Europe with its distinctive balance taste of salty, fruity and sour flavours. It is versatile and can be easily served on a platter with aperitifs before the CNY banquet or cooked in some of the festive dishes such as Cheese baked lobsters and Oyster Rockefeller.

Kyrö Koskue is a unique Finnish gin that comes in a dark golden colour. The rye is matured in American white oak casks and fine-tuned with freshly distilled orange peel and black pepper that complement the vanilla from the barrel. Best to enjoy enjoy with plenty of ice and cloudy apple juice, garnished with a slice of apple and fresh vanilla.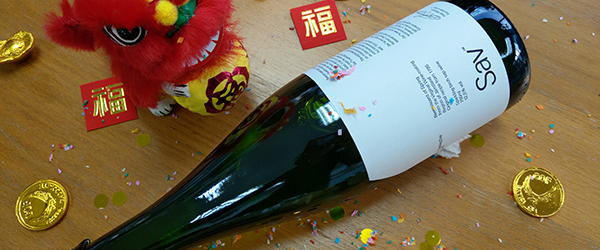 No celebrations is done without bubbles! And the Sav Sparkling Reserve 2012 made using Swedish birch sap, first fermented for nine months then on the lees in the bottles for seven years. The bubbles are delicate that has a slight aromatic flavour with hints of birch sap, honey, green banana, citrus peel and macadamia nuts, perfect to be enjoyed with seafood.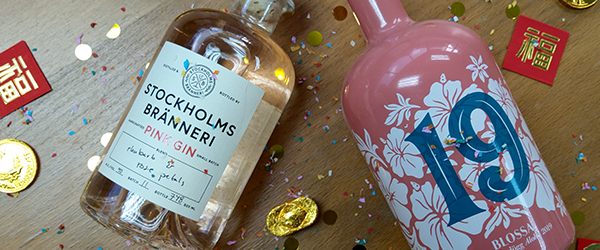 The Stockholm Bränneri Pink Gin tastes as good as it looks. The award-winning gin is infused with rose petals and rhubarb that is slightly floral and fruity, but still tastes dry. Perfect to be enjoyed neat on ice or mixed with tonic water for a lovely glass of G&T.
Blossa releases its limited edition bottle of glögg at the end of every year and the 2019 edition drew inspirations from Hawaii. The tropical sweetness derives from passion fruit and hibiscus flower, with a slightly chocolaty vanilla aftertaste. Best enjoyed over a cheese platter and salted almonds.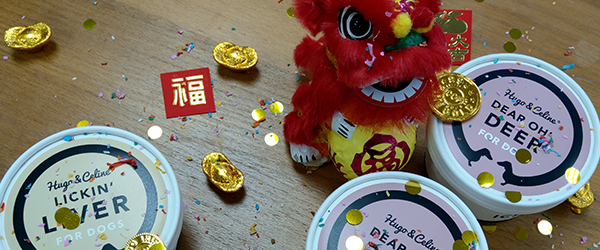 Hugo & Celine produces complete meals and snacks according to scientific findings of what is best for dogs. Feeding them the right food can allow for significant improvement and cure some of their common health problems! Keeping your pooches health, fit and happy!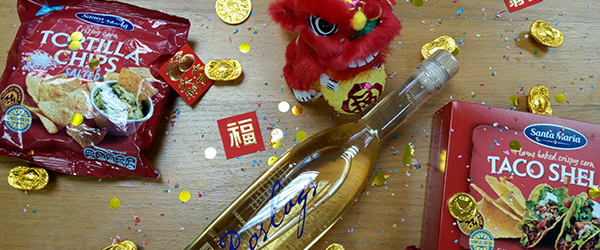 Why not add a touch of Tex-Mex to the party this year? Santa Maria offers a crowd-winning range of tacos, sauce, seasonings that quickly helps you prep up a delicious meal. Everyone gets to have the fun of mixing and matching their tacos with whichever topping they prefer, and leaving their palates and stomachs totally satisfied!
Roslags Punsch is liquid gold blended with the finest batavia arrack, plums and acacia honey, it has notes of vanilla and citrus that is dry and not too sweet. Great to be enjoyed after the meal, served chilled with a slice of lime or with coffee.
---
PRODUCT OF THE MONTH – HUMBLE BRUSH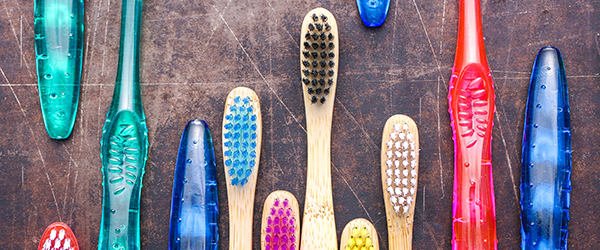 The Humble Brush may seem like any ordinary toothbrush but it offers much more than just keeping your teeth clean.
The entire concept and range of products have been conceived, designed and manufactured under the guidance and supervision of dentists. The products must be able to perform cleaning effectively, but also to execute social and environmental responsibilities.
It is estimated that more than 3.6 million plastic toothbrushes are consumed every year and most of them would end up in landfills and the oceans.
To try and combat against such gigantic plastic waste problems, the Humble Brush handle has been designed to use 100% biodegradable and sustainably grown bamboo, while the bristles is made of a strong, durable and hygienic synthetic material produced by Dupont that can be separated for recycling at the end of life of the toothbrush.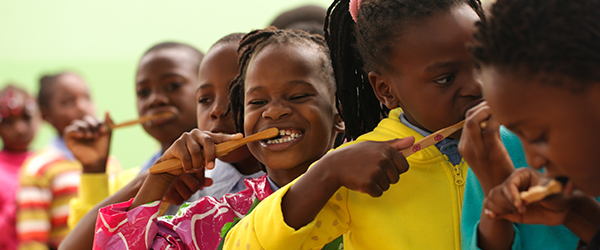 And in raising the importance of oral health onto a global scale, the Humble Smile Foundation has been setup to deliver professional and sustainable healthcare projects to educate children about oral hygiene in developing countries, which is directly funded by each Humble purchase. Multiple projects are currently underway in countries such as India, Ethiopia, Nepal, Mozambique and Cambodia to name a few.
Their other oral hygiene related products are available in Hong Kong, including natural toothpaste, dental floss, floss picks, chewing gum, cotton swabs and toothbrush stand.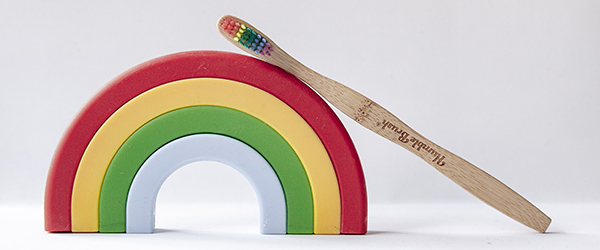 The Humble Brush has recently launched a Pride version, available for purchase soon. Contact us for more details!
---
FROM OUR KITCHEN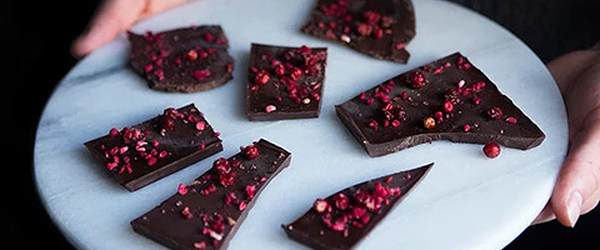 Impress your party guests with some gorgeous sweet and raw goodness that is sugar-free yet packed with antioxidants and minerals!
Berry-Xylitol Berry Chocolate
1 dl cocoa butter
1/2 dl coconut oil
4 tbs Mettä Lingonberry Xylitol
1 dl raw cocoa powder
Dried berries for decorating
1/ Put the cocoa butter, coconut oil and Mettä Lingonberry-Xylitol into a heat resistant bowl. Heat in a water bath over low heat until the mixture has melted and combine. Set aside to cool and mix in the raw cocoa powder.

2/ Pour the mixture into chocolate moulds or a baking tray lined with baking paper. Let cool slightly and decorate with dried berries and Mettä Lingonberry-Xylitol.

3/ Place the chocolate into the fridge to set. Break into bite size pieces before serving. Enjoy!
---
If you require any further information about our brands, please do not hesitate to contact us. Have a lovely Chinese New Year of the Rat!