Time flies when you're having fun! Can you believe we are already fast approaching December and Christmas is just around the corner!
November is usually a quieter month for many before the festive season kicks in; we have been busy showcasing Sav, a sparkling wine from Sweden that is made without grapes at the Wine & Spirit Fair and of course, preparing delicious Nordic Christmas surprises for everyone!
Have you started gathering ideas for Christmas or rather a last minute Christmas present shopper? Let us give you some inspirations in the next coming weeks and you can always come to us for completing your shopping with some magical Nordic touch!
---
Product of the Month – Sav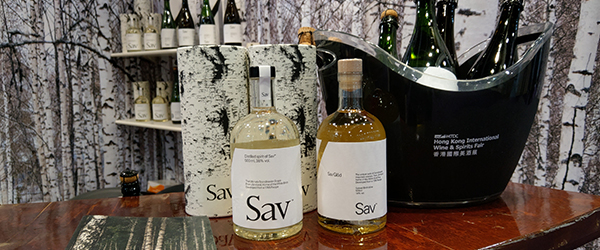 We are pleased to have created a delectable Scandinavian sensation, by launching Sav Birch Sap sparkling wines and spirits in Hong Kong at this year's Wine & Spirit Fair.
The fair attendees were pleasantly surprised with a sparkling wine produced in Sweden and made without grapes, of which has an elegant metallic and wooden flavour, yet leaving a refreshing and comforting aftertaste.
The Snaps and Glöd also received much praises for their pure and freshness in taste. The Glöd was especially popular with the locals, with its delicate blend of birch sap wine and spices such as ginger, cinnamon, citrus peel and angelica. It is particularly appealing in the current cooler weather and great to be enjoyed during the upcoming festive season.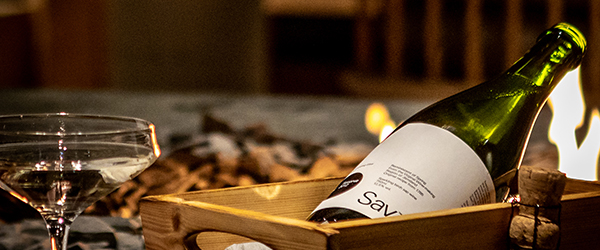 The unique Sav sparkling wine and spirit is made from birch tree sap grown around Lake Storsjön in Jämtland in Northern Sweden. The sap is extracted from the trees for three weeks in the beginning of Spring before the buds begin to bloom.
The birch sap collected is quality checked, filtered and fermented in steel tanks for a few weeks, before being refined and bottled. The bottled sap is then lied on the lees for the second fermentation in the bottles for over a year to allow for the bubbles to occur naturally and a perfect balance of flavour.
The Sav Sparkling Wine, Sav Sparkling 2012, Sav Snaps and Sav Glöd are now available to be ordered. Please contact at order@pearandcarrot.com to find out more.
---
From our Kitchen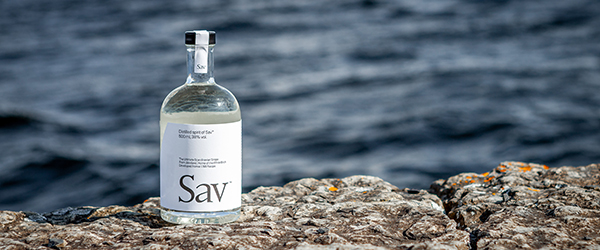 Time to get ready for the jolly seasons! Better start flexing some muscles to practice mixing drinks with Sav so to impress your family and friends! You will find that the range from Sav is versatile, great for mixing and matching to create all kind of drinks.
SavLini
Sav Sparkling Wine
Cloudberry puree
Add puree in glass and fill with Sav Sparkling Wine. Served cold in champagne glasses.
SavTini
Sav Snaps 6ml
Olive on toothpick
Pour Sav in Martini glass and stir cold with an olive.
Firewood
Sav Sparkling Wine
1 Strawberry
10ml Elderflower Cordial
20ml Lemon juice
10ml Syrup
Shake the cordial, lemon juice and syrup with ice and top with Sav Sparkling Wine. Serve in champagne flute and garnish with the strawberry.
---
Upcoming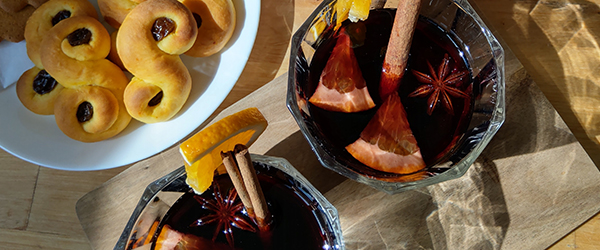 1 December – Prize sponsor for HKDR "Pulse to Fun 2019 Fundraising Event"
We are sponsoring a Christmas hamper filled with Nordic goodies at this year's HKDR Pulse to Fun 2019 Fundraising Event. For all lovers of Sweden and doggies, make sure you join in the fun, too!
3-7 December – City'Super at New Town Plaza, Shatin
Come join us for for free tasting of MOOD at City'Super in Shatin and swing right into the mood this Christmas!
Mood is a super versatile Swedish beverage that can be easily added into drinks for creating all kind of tasty beverages or simply enjoyed as it is! It is non-alcoholic, no added sugar, low in calories and carbs, and using only natural aromas. It comes in four flavours – Orange Spirit, Mojito, Sex on the Beach and Margarita. Absolutely perfect for guilt-free celebrations, for everyone of all ages!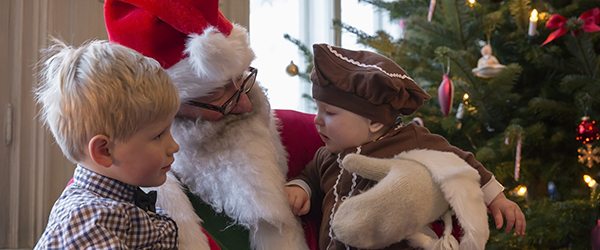 6-8 December Finnish Christmas Market
Christmas is a special time the year and we want to bring on the Nordic way of celebrations to everyone! We will be at the Finnish Christmas Market providing authentic Finnish Christmas food and drinks, and Hugo & Celine treats for dogs! Make sure you come by our stall with your Very Important Pooches!
5-18 December Swedish Winter, 13-15 Swedish Winter Market
Besides being at the Finnish Christmas Market, we will continue to celebrate the jolly season at the Swedish Winter at Happy Wednesday at the Happy Valley Racecourse (11 Dec) and the Swedish Winter Market at Tsim Sha Tsui (13-15 Dec). Do swing by and say Hi!
11-15 December City'Super 
We have always strived to bring you the best Nordic options so to make your Christmas party even more memorable! For a limited time, you will find some of our best selling Nordic products available at City'Super, including Swedish classic cheese, Västerbottensost, Blössa Glögg mulled wine, August Berries wines, Mood Maker Cocktail and Swedish refreshments.
Available from their outlets at IFC in Central, Times Square in Causeway Bay, New Town Plaza in Shatin and Harbour City in Tsim Sha Tsui.
21 December Movie11 X Swedish Consulate Christmas Filmtopia
Enjoy watching Swedish movies while chewing on Swedish sweets! We will be sponsoring mixed lolly tubs at the event to make the entire experience loaded with good Swedish Fun! It's a FREE event and you can register HERE
---
Lots of happenings in December! Don't miss out and come say Hello at our events!