Pear & Carrot is pleased to have created a delectable Scandinavian sensation, by launching Sav Birch Sap sparkling wines and spirits in Hong Kong at this year's Wine & Spirit Fair.
Fair attendees were pleasantly surprised to find out the Sav Birch Sap sparkling wine was produced in Sweden and made without grapes. It has an elegant metallic and wooden flavour, yet leaving a refreshing and comforting aftertaste.
The Snaps and Glöd also received much praises for their pure, delicate and freshness in taste. The Glöd was especially popular, with its blend of birch sap wine and spices such as ginger, cinnamon, citrus peel and angelica. It is particularly appealing in the current cooler weather and great to be enjoyed during the upcoming festive season.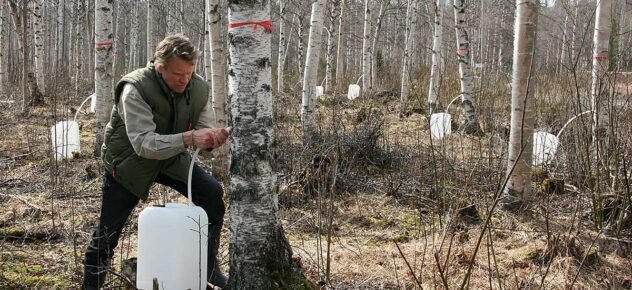 The unique Sav sparkling wine and spirit is made from birch tree sap grown around Lake Storsjön in Jämtland in Northern Sweden for three weeks in the beginning of Spring before the buds begin to bloom.
The birch sap collected is quality checked, filtered and fermented in steel tanks for a few weeks, before being refined and bottled. The bottled sap is then lied on the lees for the second fermentation in the bottles for over a year to allow for the bubbles to occur naturally and a perfect balance of flavour.
For further enquiries or product information, please contact Roanne Lo roanne@pearandcarrot.com or Per Ågren per@pearandcarrot.com